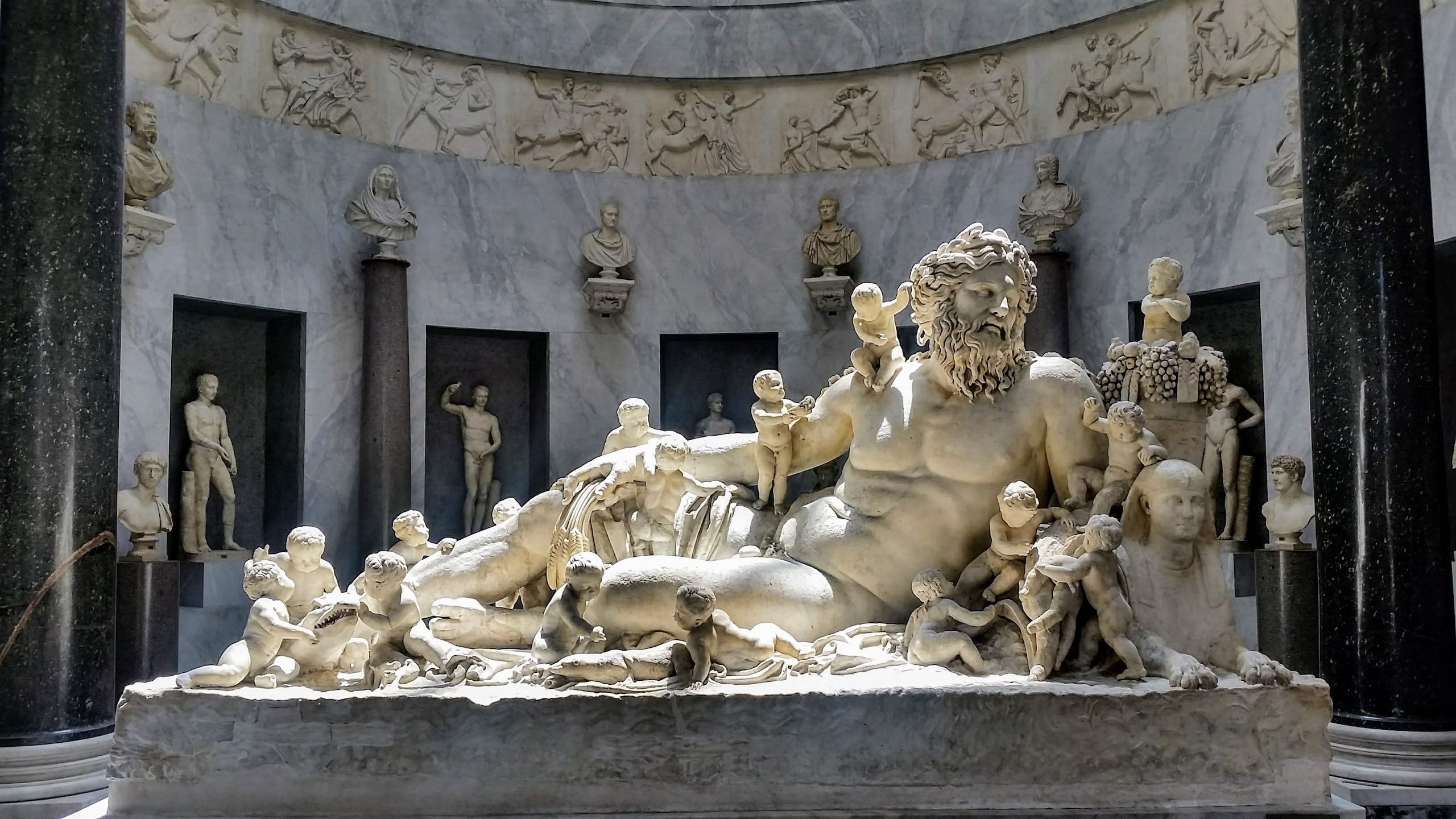 If you're looking for new way to explore Roman history and culture, look no further than Rome's incredible museums! From the renowned National Roman Museum to smaller, lesser-known institutions – there is something to appeal to everyone interested in ancient Rome.
This blog post looks at 10 of the most fascinating museums in the city, each telling its unique story about life in bygone days. Whether gladiators or gods and goddesses intrigue you, pick from these gems and enjoy delving into the past!
An Overview of Roman History and its Major Museums
Romans have been known to be the masters of the world, and their legacy still stands strong today. Roman culture has impacted our daily lives, from the ancient engineering feats of aqueducts to their impressive art, literature, and architecture.
This article will explore some of Europe's most fascinating Roman museums and beyond. From the great engineering feats of the Colosseum in Rome to the antiquities of the British Museum and many others, here are 10 fascinating Roman museums that you must visit:
Galleria Borghese
Galleria Borghese is one of the most iconic museums in Rome, and it houses a substantial collection of classical sculptures from the Baroque period. The museum has many different galleries that feature classical art collections and artistic masterpieces by renowned sculptors such as Gian Lorenzo Bernini, Raphael, Caravaggio, Titian, and more.
The museum's iconic works include the ancient sculpture of Apollo and Daphne, the marble statues of Cupid and Psyche, and other impressive sculptures such as The Rape of Proserpina.
Visitors can explore the vast array of sculptures in the galleries or stroll through the lush gardens surrounding the museum for relaxation.
Galleria Borghese is the perfect place for art and history buffs looking to experience the grandeur of Rome's golden age.
The Roman Forum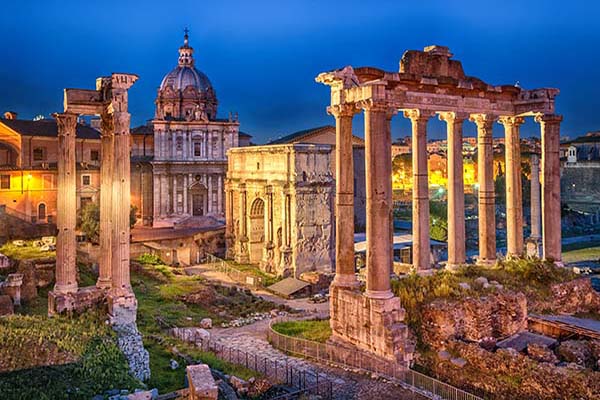 The Roman Forum was once a bustling center of public life in ancient Rome, and it's still standing today as an impressive reminder of the glorious Roman Empire. The Forum was home to many of the city's most important sites, such as the Temple of Saturn and the Basilica Julia.
It served as a political and religious center for Romans, an eternal city with many public monuments within its walls. Today, visitors can still explore these ruins, from arcades to temples, and get a glimpse into the busy life of ancient Rome.
The Forum was also home to some of Rome's most famous monuments, such as the Arch of Titus, commemorating the victory over Judea during a Jewish revolt. The Arch is a powerful symbol of Roman glory and is one of the few remaining structures from the time.
The Forum is also home to the famous Temple of Vesta, dedicated to the goddess of home and hearth. The ruins of this temple are a reminder of Rome's early religious significance, with many original features still intact.
The British Museum
The British Museum is one of the most renowned museums in the world and has been home to some of the greatest collections of art and antiquities from around the globe. The museum holds an incredible collection of ancient artifacts from Egypt, Greece, Rome, and other cultures.
The museum was founded in 1753 by Sir Hans Sloane, a British doctor and collector. He wanted to create a public collection of artifacts informing people about the world's cultures and histories. Today, the museum is home to more than 8 million objects from all over the world.
The museum's collection includes some of history's most iconic Roman artifacts, such as the Rosetta Stone and the Parthenon Marbles. Visitors can also explore other incredible pieces from the Roman Empire, such as statues, mosaics, jewelry, and coins.
The museum's architecture is a testament to its grandeur, with impressive galleries and exhibits. Visitors will find many ancient artifacts arranged chronologically that tell the story of civilizations throughout history.
Rome National Museum
The Rome National Museum is home to some of Italy's greatest artifacts from ancient civilizations. It houses an impressive collection of sculptures, paintings, engravings, coins, bronzes, pottery, and other art forms from different historical periods.
The museum was founded in 1889 and is located near the Piazza del Popolo in Rome, making it an important destination for art and history lovers. It has become a symbol of Italian culture, and its collections are some of the most renowned in Europe.
The museum displays artifacts from ancient civilizations such as Etruscan, Greek, and Roman. It also has a vast collection of ancient coins from various historical periods and many Egyptian artifacts.
Vatican Museums in Rome
The Vatican Museums are one of the world's most famous and important art collections. Located in Rome, they house a stunning array of artwork from some of history's greatest artists, including Michelangelo, Raphael, and da Vinci. The museum was founded in 1506 by Pope Julius II and is divided into twelve main sections.
The museums are home to some of most iconic works of art, including the Sistine Chapel ceiling by Michelangelo and Raphael's School of Athens. Visitors can also explore paintings from famous Italian artists like Botticelli and Caravaggio and ancient sculptures from Greek and Roman civilizations.
The museums provide visitors with an educational tour through history, with various interactive exhibits and activities. Visitors can learn about the stories behind each artifact and gain insight into the lives of Roman citizens from ancient times.
The Vatican Museums also offer many educational programs for visitors to further explore the museum's works of art and artifacts. From guided tours to lectures about contemporary art gallery history, there is something for everyone at the Vatican Museums.
Capitoline Museums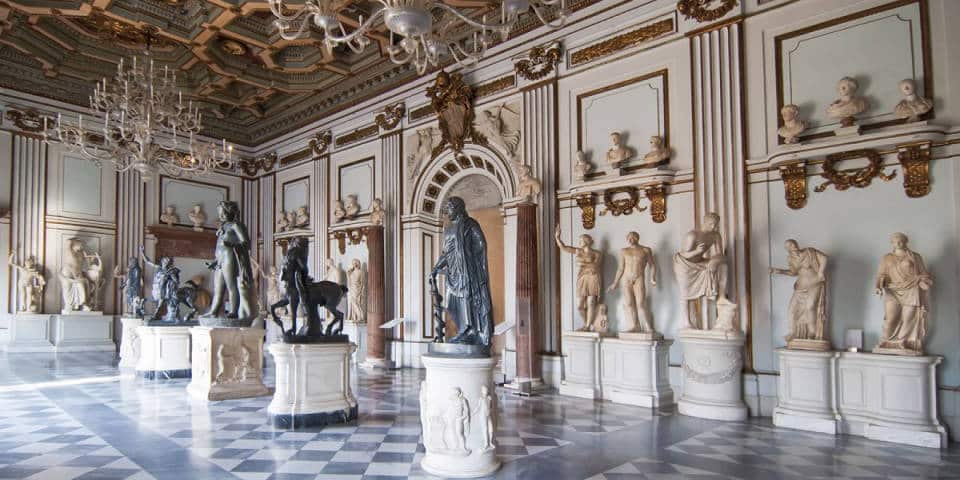 The Capitoline Museums are some of the oldest public and art museums and galleries in the world, located in Rome, Italy. They house a vast collection of artwork and artifacts from various times. Founded in the 1471 by Pope Sixtus IV, the museum is home to sculptures and paintings from Ancient Greece, Rome, and Byzantine eras.
The Capitoline Museums are located on the Roman Forum and are home to some of the most iconic works of art. Visitors can explore world-renowned sculptures, such as Michelangelo's Dying Slave and Laocoön Group, housed in the museum's Hall of Statues.
The museums also contain paintings from important Italian Renaissance painters like Titian, Caravaggio, and Tintoretto. The Capitoline Museums are also home to artifacts from Ancient Rome and Greece.
The museum has large collection of coins, jewelry, pottery, and other ancient items that tell the story of Roman civilization throughout the centuries. Some many interactive exhibits and activities educate visitors on the history of Ancient Rome.
MAXXI – National Museum of 21st Century Art
The MAXXI – National Museum of 21st Century Art is in Rome, Italy. It was founded in 2010 and holds a large collection of contemporary art worldwide. MAXXI combines works from various disciplines, including architecture, design, photography, video, installations, and more.
The museum features over 250 permanent works of art spanning multiple generations, including pieces from the 20th century. MAXXI's collection focuses on international contemporary art and features works from renowned artists such as Louise Bourgeois, Eva Hesse, Jeff Koons, and more.
The museum also includes sculpture gardens and installations from emerging and established Italian artists. It also hosts numerous temporary exhibitions showcasing the work of emerging and established international artists.
MAXXI offers educational programs for visitors to better understand contemporary art. The museum's educational program includes curator lectures, guided gallery tours, and interactive activities for children. The grounds outside the MAXXI are also an attraction.
Visitors can explore the gardens, participate in outdoor activities, and enjoy Italian cuisine from nearby restaurants. The MAXXI is a must-see destination for anyone interested in contemporary modern art anywhere. From its impressive collection of artwork to its educational programs, it provides an immersive experience into the world of international 21st-century art.
Baths of Diocletian (Terme Diocleziano)
The Baths of Diocletian, also known as Terme di Diocleziano, is a complex of ancient Roman baths in Rome, Italy. Built at the end of the 3rd century AD and dedicated to Emperor Diocletian, they were among the largest thermae (public baths) ever built in Rome. The baths were built to give the public access to bathing, recreation, and leisure activities.
The Baths of Diocletian are noted for their impressive architecture and complex structure. Built-in three sections include an open-air courtyard surrounded by porticos, a central part with hot and cold bathhouses, and a large frigidarium (cold bath) with a circular pool.
The baths also feature elaborate sculptures, frescoes, and mosaics depicting scenes from Roman mythology. Several small rooms contain artifacts from the period, such as coins, pottery, jewelry, and other antiques.
The Baths of Diocletian are now an archaeological site open to the public. Visitors can explore the ruins, walk through old galleries, and see several ancient artifacts on display. The baths also feature an audio-visual show that provides visitors with an interactive overview of its history and cultural significance.
National Etruscan Museum
The National Etruscan Museum of Villa Giulia is a must-see destination for anyone exploring Italy's rich art and cultural heritage. Located in Rome, the museum holds one of the world's most important collections of Etruscan artifacts from prehistory to the Roman period.
The museum houses over 10,000 artifacts, ranging from terra cotta sculptures to bronze figurines and painted pottery. Visitors can also explore the museum's extensive library, which contains over 10,000 volumes of art and history books.
The Villa Giulia is dedicated to preserving and promoting the culture of ancient Etruscan civilization. Its galleries and exhibitions feature artifacts from the 8th century BC to the 1st century AD, allowing visitors to explore Etruscan culture in depth.
The museum also showcases a variety of educational programs and activities, such as lectures, workshops, guided tours, and interactive activities designed to help visitors learn more about ancient world and its history.
Palazzo Barberini, Galleria Nazionale d'Arte Antica
Palazzo Barberini is one of the finest examples of Roman Baroque architecture. It was located in Rome and built between 1627 and 1629 as a residence for Maffeo Barberini, who became Pope Urban VIII in 1623. The palace features grand staircases, frescoes, and sculptures created by renowned Italian artists such as Pietro da Cortona, Caravaggio, and Bernini.
The palace also houses the renowned Galleria Nazionale d'Arte Antica, an art gallery showcasing a wide range of Italian masterpieces from the Renaissance to the 19th century. This collection includes works by Raphael, Caravaggio, Titian, and Rembrandt.
The museum also holds an extensive collection of furniture, tapestries, and decorative objects from the 16th to 18th centuries. Visitors can explore rooms filled with artworks from Italy's greatest masters and admire the palace's grand halls and courtyards.
These are just 10 Best Museums in Rome For History Buffs & Art Enthusiasts that every visitor should explore. So don't forget to mark all these places in your itinerary and explore them with a local guide or on your own for an unforgettable Roman vacation!
FAQs
Is Roma Pass to Visit Museums in Rome for Free?
The Roma Pass is a special discounted ticket offering access to Rome's monuments, museums, and archaeological sites. You can buy the pass at any participating site or online. The Roma Pass will provide access to up to three attractions for free (plus discounts on further tickets), but not all the attractions are free of charge.
What is fascinating about Rome?
Rome is a city that offers something for everyone. Rome is an exciting place to explore, from its ancient monuments, the Sistine Chapel, world-class art galleries, and vibrant nightlife to its delicious food. Its museums are unique and fascinating destinations in their own right.
Why is Rome so famous?
Rome is famous for its history, art, culture, and architecture. It is home to some of world's most iconic monuments, such as the Colosseum and Roman Forum, as well as many other ancient sites.
What is ancient Roman art?
Ancient Roman art is the artistic tradition of the city and its surrounding areas from antiquity to the early Middle Ages. It includes painting, sculpture, mosaics, pottery, jewelry, metalwork, and other forms of visual expression. Much of this artwork was created for religious or funerary purposes.
What are some ancient Roman sculptures?
The most famous ancient Roman sculptures include The Apollo Belvedere, Laocoon and His Sons, Venus de Milo, Augustus of Prima Porta, and the Dying Gaul. These sculptures are among finest examples of the ancient art of classical sculpture.
What are the most important Roman museums?
The most important Roman museums include the Museo Capitolino, Palazzo Massimo alle Terme, Centrale Montemartini, Museo di Roma in Trastevere, Galleria Borghese, Palazzo dei Conservatori, and Palazzo Barberini. These museums feature some of the best art collections from antiquity to modern times.
What makes Rome unique?
Rome is unique because of its long and rich history, which has left it with a wealth of treasures. It is home to iconic monuments, world-class museums, and stunning works of art. It's a vibrant culture and culinary delights are also some of the things that make Rome special.
Conclusion
All in all, Rome museums are truly special places to explore Roman history and culture. The 10 institutions discussed here highlight how diverse the city's offerings are. From the National Roman Museum to smaller, hidden gems – there is something for everyone interested in ancient Rome. Even if you haven't heard of these museums before, why not try one on your next visit and be surprised?