Visiting Italy is an experience of a lifetime, and with so many incredible sights, it's no surprise that there are some stunning buildings from time. Today we'll explore ten of the most beautiful Roman villas, walking you through their unique features and uncovering more history.
With various designs across Italy boasting impressive architecture, luxurious interiors, and much more – these villas offer an unforgettable insight into the history of Rome.
Villa Doria Pamphili.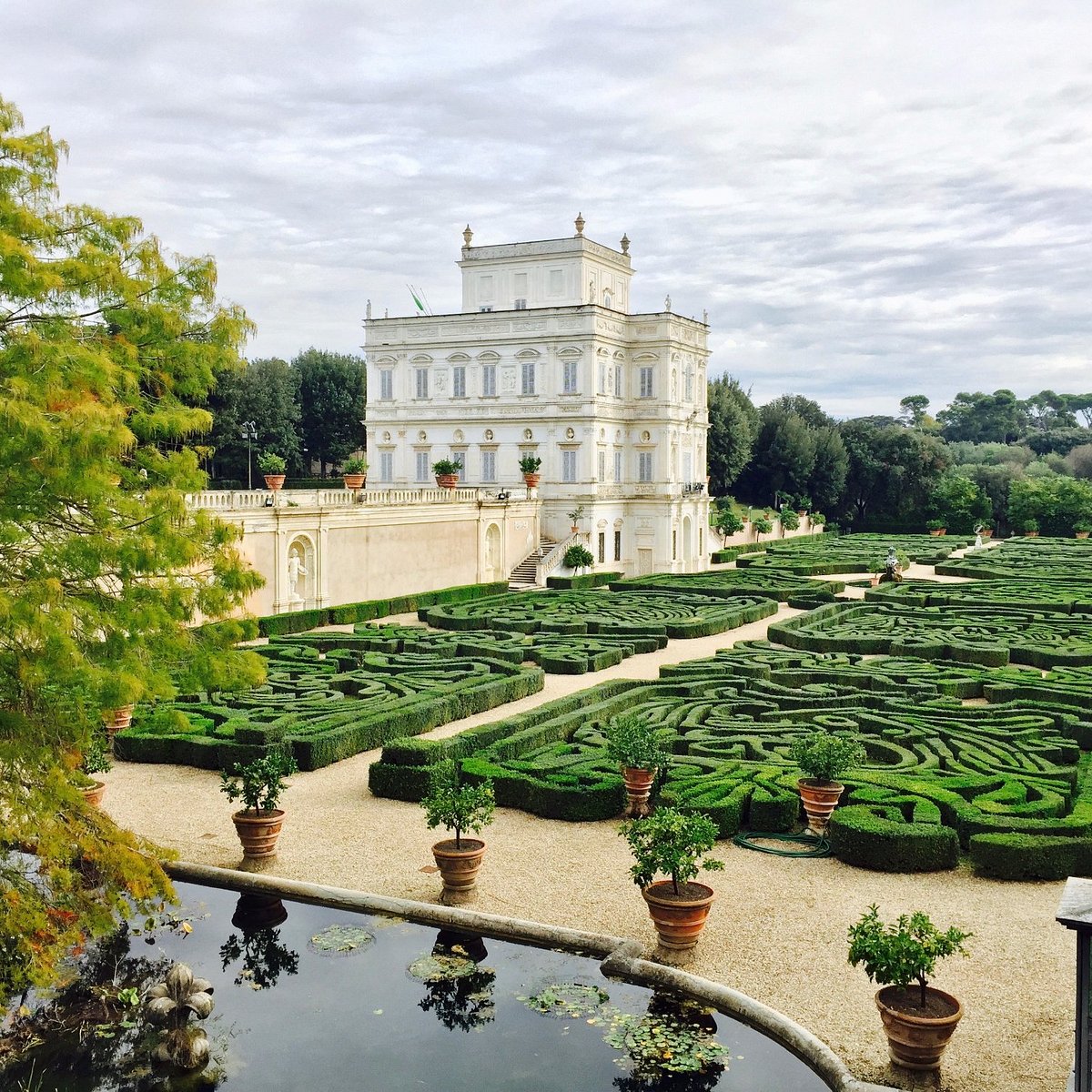 The Villa Doria Pamphili is one of the most magnificent villas and a must-see in Italy. Located on Gianicolo Hill, it offers breathtaking views of Rome. With over 400 hectares of city parks land, this magnificent property has been home to the Italian noble family since 1630.
Visitors can admire its luxurious interiors with frescoes by artists such as Guido Reni and Andrea Camassei, adding an elegant touch to each room. The villa also features impressive terraces, fountains, and sculptures inspired by Greek mythology.
Its vast gardens are filled with centuries-old trees, exotic plants, and beautiful caves, making it a picturesque setting for leisurely walks or picnics.
No visit to the Villa Doria Pamphili is complete without admiring its impressive art collection and exploring its hidden courtyards. The villa also offers glimpses of breathtaking Roman architecture, making it an ideal destination for travelers exploring the city's rich history.
Whether an art enthusiast or a history buff, visiting this magnificent villa will leave you with unforgettable memories of your time in Italy.
Villa Del Casaletto.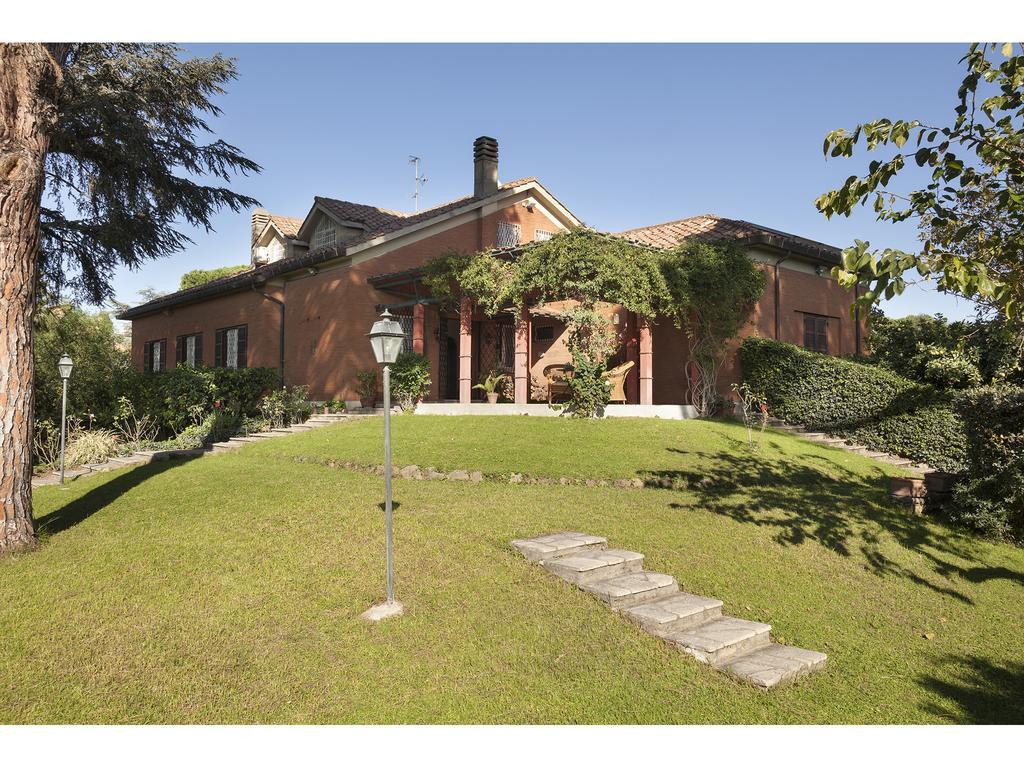 Villa Del Casaletto is an iconic example of a Roman villa, and it's not hard to see why. This stunning villa dates back to the 16th century and was once owned by Pope Leo X. It boasts an array of amenities, including a private chapel, marble interior, and luxurious gardens.
The design style truly sets this villa apart – it perfectly blends traditional Italian architecture with contemporary touches. The interior features luxurious furnishings and decorations, while the exterior showcases beautiful landscaping and views that take your breath away.
Villa Del Casaletto is one of Rome's most impressive sites, from its timeless beauty to its exquisite detail. Whether you're looking for a romantic getaway or want to take in the beauty of one of Rome's most iconic villas, this is the perfect place for you.
With its picturesque gardens and historic architecture, Villa Del Casaletto will surely make your visit to Italy unforgettable.
Villa On The Edge Of Town.
Villa On The Edge Of Town is one of the ten beautiful luxury villas that offer an unforgettable and unique insight into the history of the eternal city of Rome. Located east of Rome, the villa was built in the 11th century and boasted a grand design combining Romanesque and Gothic architecture.
The walls are decorated with ornate frescoes dating back to the Renaissance era, and its interior features lavish carpets, paintings, furniture, and chandeliers. With such elegance, Villa On The Edge Of Town has become a popular tourist attraction for those wishing to explore this stunning piece of Italy's past.
Visitors can enjoy walking through its grounds or exploring more closely within its elegant rooms, which include three main living areas, a kitchen, and four bedrooms. This Roman villa also includes an expansive terrace and garden, which overlooks the beautiful cityscape – making it a great place to watch the sunset and appreciate the beauty of Rome.
With its impressive design and rich history, Villa On The Edge Of Town is an incredible representation of Italy's architectural grandeur.
Villa Ada.
Villa Ada is one of the most impressive Roman villas in the Parco di Villa Ada northeast of Rome. In 1867, this stunning residence was built for Prince Nicola Torlonia and his family.
The villa is renowned for its superb style, with a huge entrance façade creating an imposing presence as you enter. Inside, guests are treated to a spectacular sight – ornate decorations adorn every room, from marble fireplaces to frescoes on the ceilings and original sculptures from various periods of history.
The gardens surrounding the villa feature extensive landscaping, and many other city parks, and numerous statues, making it a perfect spot to explore the property's past. Visitors can also take advantage of the lake within the grounds and enjoy spectacular views of the Italian countryside.
Villa Ada is one of the most beautiful Roman villas, offering visitors a glimpse into the grandeur and history of Rome.
Villa Medici.
Villa Medici is a beautiful 16th-century estate located in the hills of Rome. It was commissioned by Cardinal Riccard Riario, who wanted a luxurious getaway for himself and his guests.
The villa has an impressive façade with stunning frescoed walls and terraced gardens that feature many historic sculptures. You'll find elegantly decorated rooms filled with Renaissance artworks and furniture inside.
Aside from its impressive visual appeal, Villa Medici also boasts significant historical significance. It was home to two prominent figures: the Italian composer Lorenzo Da Ponte and the poet John Keats. Many sculptures at the villa were designed by renowned artists such as Bernini, whose works can be seen in the gardens.
Visiting Villa Medici is an experience, providing a unique insight into some of Rome's most impressive architecture and works of art. From its breathtaking views to its rich history, it's a must-see for anyone visiting Italy.
Villa Torlonia.
Villa Torlonia is one of the most impressive and iconic Roman villas, built in the 1800s for the wealthy Torlonia family. Located on Via Nomentana, it is surrounded by lush gardens and vast terraces, making it a truly spectacular sight.
Inside, guests can explore grandiose halls with frescoed ceilings and walls filled with works of art from renowned painters like Tiepolo.
The villa's main feature is its neoclassical patio, with tall columns and archways that add to its regal atmosphere. You can access an elegant interior courtyard and a large ornamental garden decorated with statues.
Inside the villa are also different rooms, like the library, which features over 2000 books and boasts a stunning terrace with a grand view of Rome.
Villa Torlonia is also home to the Museum of Casina delle Civette, a historical house dedicated to the works of Art Nouveau artists from around 1900. You can explore numerous workshops and pieces by famous masters such as Antonio Bernocchi.
Villa Torlonia is an exquisite example of Roman architecture and offers guests an incredible insight into its history. With its various rooms and gardens filled with artwork, it's no surprise that this villa has become one of Italy's most popular tourist attractions.
Villa Adriana (Hadrian's Villa).
Villa Adriana, or Hadrian's Villa, is a stunning villa near Tivoli in Italy. Built between 118 and 134 AD, the Roman Emperor Hadrian commissioned it, covering over 300 hectares of land. Considered one of the most impressive ancient sites in the world, it offers an insight into what life used to be like for Roman royalty.
The villa comprises multiple buildings, including temples, theaters, baths, and libraries, each offering a unique glimpse into the life of Ancient Rome. As you explore Villa Adriana, you'll find various statues and sculptures depicting gods, heroes, and emperors, which bring the complex to life.
One of its most famous features is Canopus, a large artificial lake with a central role in its architecture. Visitors can explore this area and take in the magnificent columns and temples that surround it.
For those interested in history and architecture, visiting Villa Adriana is an experience of a lifetime. It will leave you with memories to last forever – making it one of the ten most beautiful Roman villas!
Villa Borghese.
Villa Borghese is one of Rome, Italy's most beautiful Roman villas. It's an iconic site that has been around since 1605 and still stands today as a symbol of Italian style. This villa was originally built for Cardinal Scipione Borghese, who wanted to create a place where he could entertain his guests.
The marble façade, with its colossal columns and frescoes, has made Villa Borghese one of the most recognizable landmarks in Rome. You will find exquisite paintings by Rafael, impressive sculptures by Bernini, and many other works of art. The beautifully manicured gardens are also a highlight and provide visitors with an incredible city view.
Villa Borghese is the perfect place to experience Rome's history. Whether you're looking for a relaxing day in the gardens or want to explore the gallery, this villa has something for everyone.
SuityRhome RioneMonti 16.
SuityRhome Rione Monti 16 is one of the most breathtaking Roman villas you will ever have the opportunity to explore. Located in the heart of Rome, this stunning home offers intricate details and unparalleled views of the city's skyline.
The main house features three bedrooms with en-suite bathrooms, a full kitchen, and spacious living spaces for entertaining guests. Furthermore, SuityRhome Rione Monti 16 boasts an outdoor area with a private pool, seating area, barbecue area, and much more!
In addition to its luxurious amenities, it has some awe-inspiring historical details from its time as a Roman Villa, such as beautiful frescoes on its interior walls. SuityRhome Rione Monti 16 is the perfect place for visitors to relax or explore.
It is truly a one-of-a-kind experience that any traveler should not miss when visiting Rome. With its unique features and majestic beauty, SuityRhome Rione Monti 16 is one of the most beautiful Roman villas.
Villa Veientana.
Villa Veientana is one of the most Roman villas in Italy. Located near the Tiber River, this spectacular structure dates back to the 1st century BC and has been carefully preserved throughout its history.
The magnificent villa features a mix of traditional and classical architecture, with grand stairs leading up to an ancient portico entrance. Inside, visitors can explore various rooms with luxurious decorations, including paintings, frescoes, and marble floors – all of which demonstrate the extravagance of life in Ancient Rome.
Outside is a large garden courtyard with palm trees, fountains, and statues for visitors to admire. There are also extensive grounds featuring vineyards where visitors can take in stunning views over the countryside before continuing their exploration of the villa.
Villa Veientana is a must-see for any traveler looking to get an up-close experience of Ancient Roman history and opulent architecture. Its grandeur, exquisite design, and unique features make it one of the most beautiful villas in Rome.
FAQs
What are the three types of Roman ancient villas?
Roman ancient villas are divided into three categories: size, style, and purpose. These include the Domus (large, private residences), Insulae (multi-family dwellings), and Villa Rustica (farms). Each type of villa has distinct characteristics that make it unique.
What are the best-preserved villas?
The best-preserved villas in Rome include Villa Farnesina, Villa d'Este, and Palazzo dei Conservatori. All three of these villas are decorated with exquisite frescoes and sculptures that evoke the grandeur of Rome's past.
Which Roman Villas have a country estate?
Villa Adriana, Villa d'Este, castelli romani villa mondragone , and Villa Lante are all examples of Roman villas with country estate grounds. These luxurious villas have beautiful gardens, fountains, and other landscaped features that make them some of the most picturesque properties in Italy.
What are some interesting facts about Roman villas?
Roman villas were typically built to provide a retreat away from the bustling city life of Rome. Many of them had lavish gardens and pools, which served as an escape from the heat in the summertime. Some of these villas also featured underground tunnels that connected the buildings with secret passageways.
Additionally, some Roman villas have been turned into museums, allowing tourists to explore the beauty and history of these iconic structures. Finally, some villas can even be rented out for special events, making them a great destination for a romantic or memorable getaway.
Why are Roman villas important?
Roman villas are important for many reasons. Famous villas serve as a reminder of Rome's incredible history and culture, providing insight into the lives of ancient Romans. Furthermore, these villas offer a unique view into Italian architecture during different eras.
Finally, Roman villas provide an opportunity to experience luxurious properties once home to some of the most influential figures in history.
Conclusion
While there are countless beautiful villas to explore in Rome, these ten stunning examples illustrate the endless possibilities of luxury and comfort. From inviting green gardens to grandiose bedrooms, each one captures the mystery and spirit of Rome's history. Even if you cannot visit all of these villas in person, it's still possible to let your imagination transport you back in time and experience the joys of Villa Doria Pamphili or Villa Torlonia. With such a range of fascinating villas to discover, embark on your journey to find the magic behind their architecture and enjoy the beauty that is inherent within each one.